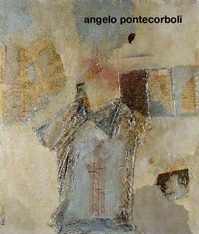 Anno/Year 2007
208 pagine/pages
illustrato/illustrated
23x30 cm.
ISBN 978 88 88461 82 0
€40.00

Utilizzando il codice sconto 2021 potrai usufruire di uno sconto del 5% su tutte le pubblicazioni. Per ordini superiori a € 20,00 spedizione gratuita.







Condividi la scheda di questo libro


Tweet

Angelo Pontecorboli


angelo pontecorboli

paintings, collages, objects, drawings and graphic design for publishing
paintings, collages, objects, drawings
and graphic design for publishing


dipinti, collages, oggetti,
disegni e grafica per l'editoria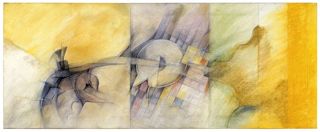 Once upon a time

Like in a fairy tale, with the desire to dream and see "beyond the visible," the intention of this book is to set out through images the things which over the years I have sought to create: memories, games, dreams, characters, spaces for silence, proofs of the real, metaphorical insights, life stories and also graphic design for books.
With calligraphy, with color, with various materials, with patinas on real objects and on printed matter, with digital imaging, and with the juxtaposition of found objects I try to give birth to the paradoxical, the grotesque, to my idea of beautiful, of waiting, of doubt, ambiguity and contradiction.
The crime has been committed, the publication of this book has stopped for a brief spell my on-going creative process, which will begin again with more force and energy.

Florence, 2007 a.p.





C'era una volta

Come in una favola, con grande voglia di sognare
e di 'andare a vedere oltre', l'intenzione di questo libro
è quella di raccontare attraverso le immagini
quel che, nel corso degli anni, ho cercato di creare: ricordi, giochi, sogni, personaggi, spazi per il silenzio, testimonianze del reale, intuizioni metaforiche, racconti di vita e anche grafiche per libri.
Con la calligrafia, con il colore, con la materia,
con le patine su oggetti veri e su carte stampate,
con le elaborazioni digitali, con l'accostamento
di reperti ritrovati, cerco di far rinascere il paradossale,
il grottesco, il 'mio' bello, l'attesa, il dubbio, l'ambiguità e la contraddizione.
Il delitto è compiuto, la pubblicazione di questo libro ferma per un attimo il mio processo creativo, per poi riprendere con più forza e vigore.